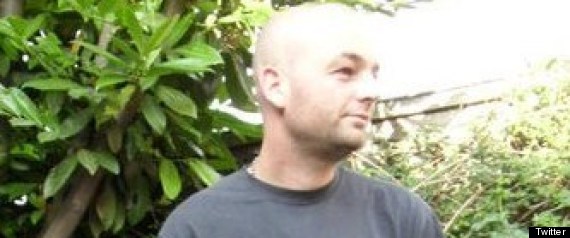 Freedom of speech row over blogger who faces jail for calling councillor a c*** on Twitter
John Kerlen found guilty of 'grossly offensive and menacing' tweet

Blogger could be jailed for six months when sentenced next month
Political blogger John Graham Kerlen, who writes under the name Olly Cromwell, was recently convicted of sending a series of 'grossly offensive malicious communications' through Twitter. His words were directed towards Melvyn Seymour, a Bexley Heath councillor, as a result of a longstanding dispute with Bexley Council. In the tweets, Kerlen referred to the councillor as the C word, and posted an image of his house, accompanied by the message "It's silly posting a picture of a house on Twitter without an address, that will come later. Please feel free to post actual shit."
Kerlen has always been a controversial internet presence. He previously received a 'prevention of harassment' letter from the Metropolitan police about his blog, 'You've Been Cromwelled', a site which is again particularly critical of Bexley Heath council. He was also contacted by his blog hosting company, who were acting on behalf of the Metropolitan police, asking him to edit inappropriate language on his site, or have it removed. As a result of this, Kerlen simply chose to move his site to an offshore hosting account.
'Offensive': John Graham Kerlen (left), aka Olly Cromwell, posted a four-letter attack against Bexley councillor Melvin Seymour (right) on Twitter
The 37-year-old went on to post another message in which he appeared to encourage other Twitter users to post excrement to the house he had identified.
A later tweet read: 'It's silly posting a picture of a house on Twitter without an address, that will come later. Please feel free to post actual shit.'
It is unclear whether Mr Kerlen went on to post the address of the councillor.
Mr Kerlen was arrested after a complaint from the councillor in question, and was charged with an offence under Section 127 of the Telecommunications Act 2003.
And in a case which could have huge legal repercussions for Twitter and its millions of users, Kerlen was convicted of the offence by Greenwich magistrates and now faces a possible jail term.
Mr Kerlen appeared before Bexley magistrates in January, where he denied sending an offensive or obscene message by means of a public electronic communication network.
Convicted: Kerlen was found guilty of an offence at Greenwich Magistrates Court under the Communications Act 2003 following his Twitter post
But last week he was convicted by of making a grossly offensive and menacing comment on Twitter, thought to be towards Bexley councillor Melvin Seymour.
His legal battle has since been supported in large numbers on Twitter, where the hashtag #freethebexleyone briefly became a trending topic.
Mr Kerlen, from Millwards, Essex, will be sentenced on May 9, and could receive a custodial sentence of up to six months jail.
A spokesman for Bexley Council said: 'The council is totally supportive of freedom of expression and political debate.
'The council is of the view that Kerlen's actions went beyond the limits of what is both acceptable and reasonable in terms of freedom of expression.'
Whilst Kerlen's story is an extreme tale of caution about freedom of speech and online content, it is relevant to every individual and business using social networks, blogs
and various other kinds of online media. Blogs, particularly those employing effective SEO and digital marketing techniques, have proved to be hugely effective corporate tools. Although it is highly unlikely that any company would reproduce the sort of content that Kerlen was convicted for posting, the story is still a pertinent reminder to businesses to write and publish only useful, valuable content that remains within best practice guidelines.