"THE FREEDOM OF SPEECH OBSERVER" is about the Universal HUMAN RIGHTS, Racism, Xenophobia, Homophobia, Stereotyping, Fascism, Generalizing, LGBT, Islamophobia, Discrimination, Nazism, UN, EU, Europe, World, Equality, Gay-Marriage and Freedom of Speech & Expression - for good AND bad. (Some readers can expect to encounter Satire, Irony, Inspiration, Sarcasm, Criticism, Humour & a Thought-provocative bold Truth of our World... oh well).
Selection of THE FREEDOM OF SPEECH OBSERVER languages

Friday, May 17, 2013
Posted by

The Freedom of Speech Observer
at 5/17/2013 11:29:00 AM
No comments:


Links to this post
Labels: Anti-Gay, BISEXUAL, Gay, Heterosexual, Homophobia, Homosexual, Human Being, Human Race, Human Rights, Humanity, IDAHO Day, International Day against Homophobia, LESBIAN, LGBT, Love, Peace, Transexual, UN, World
Thursday, May 16, 2013







UKIP leader Nigel Farage is taken away in a police van
Nigel Farage bundled into police van after being barricaded inside pub where he was going to promote Scottish by-election candidate
Protesters shouting 'racist Nazi scum' storm UKIP press conference

They then lay siege to the pub forcing police to barricade doors

Mr Farage is in Scotland campaigning for Aberdeen Donside by-election
Not-so-Braveheart: Ukip leader Nigel Farage is bundled into a police riot van after anti-fascist protesters laid siege to a pub where he was today launching his campaign to win more seats in Scotland
Public disorder: Police restrain angry protesters as they take Mr Farage to safety in the riot van
'Racist Nazi scum': Angry protesters heckle Mr Farage outside the Canon's Gait Pub in Edinburgh after his attempts to flee by taxi were foiled. He is seen being led back to the safety of the pub by police officers
Outside the Canon's Gate Pub: Today's demonstration against Mr Farage and his policies is understood to have been organised on social media by a group called Radical Independence Edinburgh
'People in Scotland blatantly don't want him': Mr Farage's attempts to flee in a taxi were foiled when protesters surrounded the vehicle and one woman rolled her wheelchair in front of it to stop it from driving away
Not going anywhere: Protesters block the street ahead of Mr Farage's taxi. The woman in the wheelchair, who gave her name as Rachel, said: 'He is a racist b******. His views on immigration are just wrong'
Time for plan B: Mr Farage is escorted by police as he exits the taxi to return to the now empty pub
Anger: A protester confronts Mr Farage inside the Canon's Gate pub as he tries to give interviews to the Press. The pub's management said the Ukip leader did not even bother to inform them of his plans
Mr Farage responds to the hecklers: A member of the bar staff said the first they knew of the press conference was when police phoned them at three in the afternoon - just three hours before it was due to start
NIGEL FARAGE is a dangerous man, he is a snake, Hitler, you name it.... he thought Scotland would welcome him with open arms, LOL! WHAT A MORON! KICK HIM OUT! THE ENGLISH ARE EVIL! IMPERIALISTS AND VILE! LOL! VIVA INDEPENDENT SCOTLAND!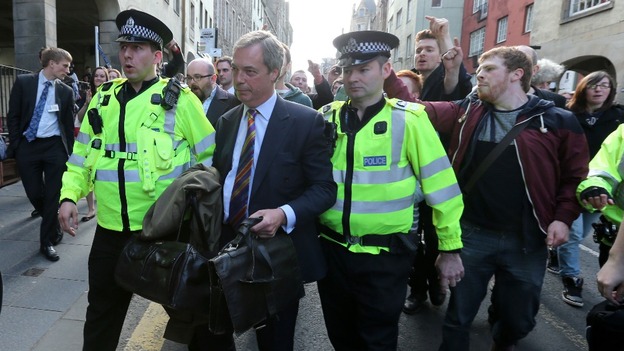 Posted by

The Freedom of Speech Observer
at 5/16/2013 02:41:00 PM
No comments:


Links to this post
Labels: Amnesty, EU, Europe, Fascist, Homophobia, LGBT, Scotland, Scottish, Scottish Government, UK, UKIP, UKIP Homophobia, UN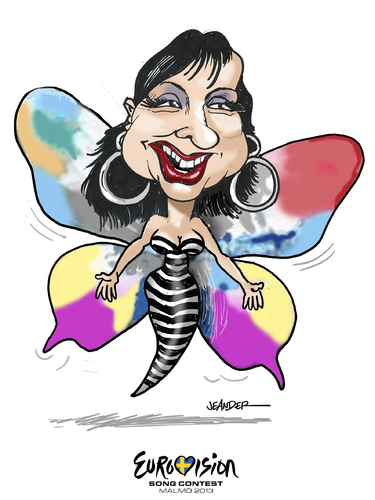 It is that time of the week AGAIN - THE GOLDEN SHOWER FROM MALMO- SWEDEN :=) THE BEST OF LUCK TO ALL OF YOU, LET THE BETTER SONG GO THROUGH TO THE GOLDEN SHOWER, ERR, THE EUROVISION FINAL ON CATURDAY, INNIT!? ROFL!
Albania
Armenia
Azerbaijan
Bulgaria
F.Y.R. Macedonia
Finland
Georgia
Greece
Hungary
Iceland
Israel
Latvia
Malta
Norway
Romania
San Marino
Switzerland
UPDATE:
We have another ten qualifiers, and these are as follows, in the order they were announced:
Hungary

Azerbaijan

Georgia

Romania

Norway

Iceland

Armenia

Finland

Malta

Greece
CONGRATULATIONS TO ALL THOSE WHO QUALIFIED TO THE FINALS ON CATURDAY! :))
P.S. PLEASE NO MORE PETRA MEDE! HAAAANK YOU! ROFL!
LET THE BEST SONG WIN ON CATURDAY!!!!!! :))
Posted by

The Freedom of Speech Observer
at 5/16/2013 11:06:00 AM
No comments:


Links to this post
Wednesday, May 15, 2013

Homophobia is as ugly just like Abdullah Hakim Quick, Antonio Cassano or Frigid Barjot, but fortunatelly for them, there is a cure for it! YES, there is cure for homophobia but there is no "cure" for being LGBT!
UN warns world they are breaking law by not protecting gays
United Nations Secretary General features in video promising a 'free and equal' world for LGBT people and telling them they are not alone
'What exists in every corner of the world, embraced and celebrated in some countries, but is illegal in 76?
'What is hidden for fear of public shame, imprisonment, torture or in seven counties even, even the death penalty?
'What tears families apart?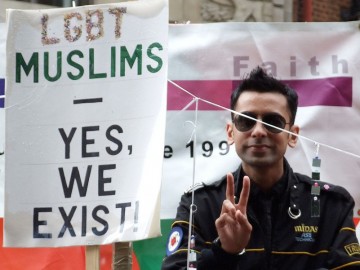 'What makes people confront brutal violence on a daily basis?
'What simple trait gets people treated as second-class citizens? Everybody.
'What gets children kicked out of homes, students bullied and expelled from school. And workers fired from jobs without warning?
'What has existed in every country throughout history that some people still consider abnormal?
'All over the world millions of people face violence and discrimination for just being who they are.
'Every nation is obligated by International Human Rights Law to protect all lesbians, gay, bisexual and transgender people from torture, discrimination and violence. [Navi Pillay]
'The United Nations has one simple message to the millions of LGBT people around the world. [Ban Ki-moon]
'You are not alone. LGBT rights are human rights.
'LGBT rights are human rights.
'Together we will build a world; we will build a world, that is free and equal.'
'What exists in every corner of the world, embraced and celebrated in some countries, but it isn't illegal or banned?' -
'The bold truth of our World seen by THE FREEDOM OF SPEECH OBSERVER, now observed in more than 177 countries on our common Planet Earth!' ;-)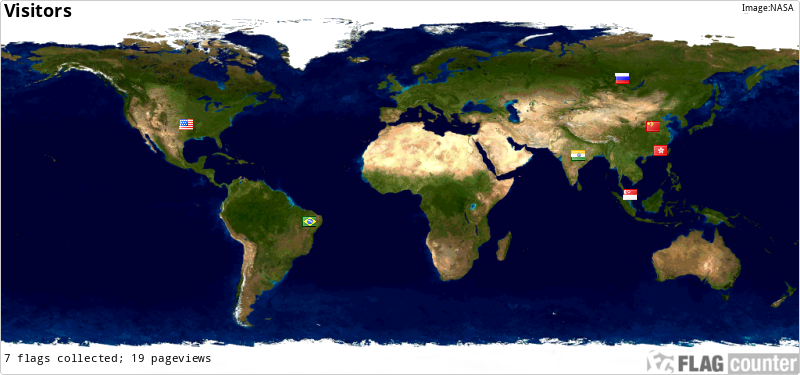 Posted by

The Freedom of Speech Observer
at 5/15/2013 09:27:00 AM
No comments:


Links to this post
Labels: BAN KI-MOON, email, Equality, Facebook, Google, Human Rights For All, LGBT Human Rights, LGBT World, Love, Marriage Equality, Messenger, Peace, Same-sex marriage, United Nations, Yahoo, YouTube
Thank you Martina!

The Freedom Of Speech Observer around the World

Follow The Freedom Of Speech Observer via DanishVote2011 twitter

Become a FAN of The Freedom Of Speech Observer on FACEBOOK